I always figured I wasn't pure Chinese (some family members have fair skin, light brown eyes, dark brown hair, and freckles). We guessed that someone went off the reservation on my mother's side of the family tree (she was born and raised in British Guiana, maiden name Moosie – probably the anglicized version of Moo See). One guess was the DNA donor was East Indian. Another that he/she was Mayan.  Boy, was I in for a surprise.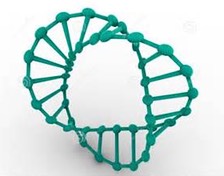 Backstory: My niece, Lilimarie, had her DNA tested by AncestryDNA and shared her results with me. No way, I said. So I sent in my little tube of saliva for confirmation. Sure enough, it matched – although the percentages were a bit different. This was also true for another niece, Lisa, who had hers tested independently. Both nieces were identified as close family.
Here's what my DNA said. Predictably, I'm 89 percent Asian (Asia East, as they define it). The remaining 11 percent – are you ready for this? – is Polynesian. Polynesian???
There's a certain irony in this, as I live in Hawaii, where the native people are Polynesians. Could it be that this hidden affinity is the reason why I've never been able to leave the islands no matter how many times I tried or considered it?  Think about it. I've been here for 53 years now, which is a little over two-thirds of my life.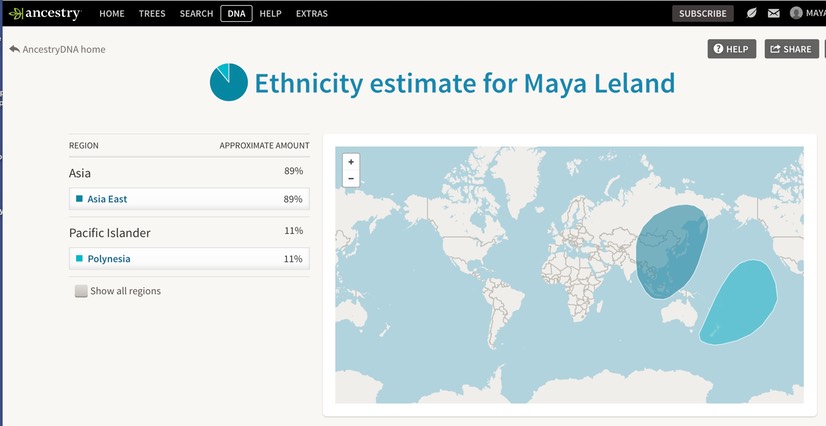 That's all very romantic, but what's the real story? Here's what I learned from AncestryDNA.  It says that some scholars believe Neolithic Austronesians are the most likely ancestors of the Polynesians, and that they originated on the island of Formosa (Taiwan). There's another theory that Polynesia's Austronesian roots are deeper in Southeast Asia. But one thing's for sure – those Austronesians got around, as they were very accomplished sailors who settled on islands in the South Pacific and eventually, Hawaii.
Back up a moment though. Taiwan? That's getting a little closer to an explanation. Apparently there's archaeological evidence to supports a "northern origin" for the Austronesian language family in mainland southern China and Taiwan. One theory says that Austronesians migrated from southern China to Taiwan as late as 4000 BC. Southern China, by the way, includes the Guangdong Province, which is one of the main Hakka-speaking provinces in the south.
Now Hakka people, my ancestors, are great travelers. Hakka means "guest families" as they have no geographical roots. They're said to have originated from the Yellow River area, and in a series of migrations, settled in Southern China. From here they migrated overseas to various countries throughout the world. Wikipedia says the Hakka are the most diasporic of the Chinese community groups, with a worldwide population of about 80 million people. We're everywhere!
Getting closer to home, the Hakka migrated to the Caribbean in the mid-1800s as contract laborers. My home island Jamaica was one of those destinations, with nearly 5,000 Hakka arriving there between 1845 to 1884. Now here's the little clue that I thought might explain my Polynesian ancestry. Hakka also migrated to British Guiana starting in 1853. But there weren't enough Hakka women for the men, which "posed a problem." There you go. Except, if my ancestor sought comfort elsewhere, was it with a Polynesian? And how the heck did she get there? National Geographic has some possible answers including "hard, empirical evidence (Polynesian chicken bones found in Chile) that these contacts (Polynesians made it to South America) actually took place." Eureka!
I'm also guessing that my Hakka roots are tied to the pre-Austronesian migrations from Southern China into Taiwan and Southeast Asia, which accounts for my 89 percent Asian DNA.
That's my theory, anyway.  But I'm putting it out there to my family on the John Moosie/Mary Wong side. If you're the least bit curious and can come up with a better explanation for my 11 percent mystery, be my guest. You might even want to check out your DNA.
Such a mystery.
All because of a vial
Of my saliva.